Blue Badge Scheme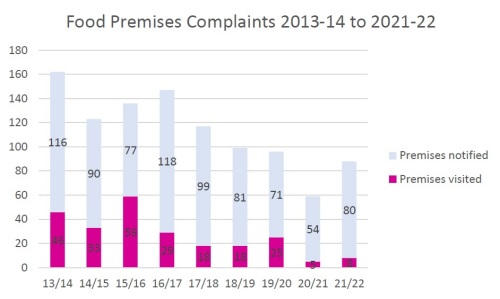 The Blue Badge scheme provides a range of parking benefits for disabled people who travel either as drivers or as passengers.
You can apply for a badge if you:
are receiving the higher rate of the Mobility Component of the Disability Living Allowance
are receiving a War Pensioner's Mobility Supplement
use a motor vehicle supplied by a government health department
are a registered blind person
you have a permanent disability, which means you are unable to walk or have considerable difficulty in walking. In this case you may be asked to answer a series of questions and a form will be sent out to your doctor to help the local authority determine whether you are eligible for a badge. People with a psychological disorder will not normally qualify unless their impairment causes very considerable and not intermittent difficulty in walking.
New regulations came into force in Wales on 1 August 2011 which extended eligibility to the following:
Children under the age of three who must be accompanied by bulky medical equipment or may need access to vehicles for emergency hospital treatment
Severly injured war veterans who fall within tariffs one-eight of the Armed Forces Compensation Scheme.
Parents of a disabled child over two and under 16 can apply for a badge on their child's behalf.
The badge belongs to the disabled person who qualifies for it (who may or may not be a car driver) and can be used in any vehicle they are travelling in.  The badge can be used anywhere in the EU.
A Blue Badge does not entitle you to free parking in our car parks - Car Parking
A new Blue Badge scheme is being launched on 1st April 2012 -  Blue Badge New Scheme 2012
Further information can be found at: Direct Gov Apply for a Blue Badge (opens new window) and at Welsh Government Blue Badge Scheme
Frequently asked questions about the Blue Badge Scheme (download 134k)
Where do I apply?
Applications for a Blue Badge or a renewal badge can be completed either over the telephone with the County Council's Contact Centre on 01437 764551 or by calling in to one of our five Customer Service Centres.
Customers can apply for their Blue Badge at the same time as enquiring about, or requesting, other services available from the Council either by telephone or when calling in at one of the Customer Service Centres.
The Contact Centre can be used as a one-stop shop and is open from 8.00 am to 6 pm each weekday and 9.00 am to 12 noon on a Saturday.
Blue Badge requests can be processed at the five Customer Service Centres between 9.00 am - 1pm and 2pm - 4.30pm Monday to Friday and you may use whichever is more convenient for you.
Customer Contact Centre
Pembrokeshire County Council at:
Haverfordwest,
North Wing, County Hall, Haverfordwest, Pembrokeshire, SA61 1TP
Milford Haven,
Town Hall, Hamilton Terrace, Milford Haven, Pembrokeshire, SA73 3JW
Neyland
Neyland Library, St Clements Road, Neyland, Pembrokeshire, SA73 1SH
Pembroke Dock
Argyle Street, Pembroke Dock, Pembrokeshire, SA72 6HL
Fishguard
Town Hall, The Square, Fishguard, Pembrokeshire, SA65 9HA
Tel: 01437 764551
Customers will also be able to to apply for and renew a badge online via Directgov at Direct Gov Apply for a Blue Badge (opens new window)
Further information can be found on the or the www.direct.gov.uk (opens new window) and Department of Transport Blue Badge (opens new window)

ID: 16362 Revised: 13/2/2013