Pembrokeshire Fostering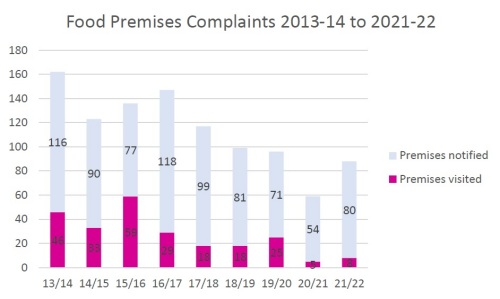 Welcome to the Pembrokeshire County Council Fostering pages.
What is a foster carer?
Foster carers care for someone else's children in their homes.  Fostering is different from adoption; you will share the children's care with their parents and with the council.
Why do children need fostering?
Children need foster carers for lots of different reasons.  For example, their parents may be ill, in prison or having relationship problems.  Some of them will have been neglected or abused.  Many fostered children return to live with their own families, so they need a secure family environment temporarily while we work with their parents to ensure that they can return home.  Other children, unable to return home need permanent care away from their families.  Some children may need regular short periods of respite foster care.
What type of person Fosters?
Like the children they look after, foster carers come from different backgrounds.  However, they all have one thing in common - they care about children and want to help them through a difficult time in their lives.
We need carers for all ages of children.  But there is a particular need for foster carers who can care for teenagers, children with disabilities, and groups of children (for example, brothers and sister who we don't want to separate).
What qualities do I need to be a foster carer?
You need time, patience, tolerance and energy.  You must be able to share your home and life with others, and there's no doubt that a sense of humour goes a long way!
What might prevent me from becoming a foster carer?
You can't be a foster carer if you have a criminal record for offences against children.  Having previous convictions doesn't mean that you can't foster, but we have to consider whether they might affect your ability to provide appropriate care.
What are the rewards?
Fostering isn't all about giving - you can get so much out of the experience - one that can enrich the lives of everyone close to you.  You will be making a difference to a child's life often seeing their confidence and self-esteem grow.  As a foster carer, not only do you help children develop their own life skills, but you can also help to keep families together.
I'm single.  Can I foster? Yes, you don't need to be in a relationship, but we would need to consider your support networks.
I'm unemployed.  Can I foster? Yes.
I'm disabled.  Can I foster? Yes.  We will need to consider the nature and severity of your disability and what support you may require.
I'm gay.  I'm lesbian.  Can I foster? Yes.
I'm well over 40!  Can I foster? Yes.  You need to be over 21 to foster, but there is no upper age limit.  Mature people have life experience that will be extremely valuable in caring for children.  Some may, of course, have brought up children themselves.
I don't own my own home.  Can I foster? Yes, but whether you own or rent your home, you need to be in a secure housing situation, and have appropriate space for a child.  You must have a spare bedroom, although sometimes related children can share.  If you are in rented accommodation you will need to inform your land lord that you are going to foster.
For further information please contact:
Family Placement Team,
The Elms,
Golden Hill Road,
PEMBROKE
SA71 4QB
Tel: 01437 774650
Email: fostering@pembrokeshire.gov.uk
Useful links
Here are some contacts that may be useful to you, either while you are thinking about fostering or after having fostered a child.
British Agencies for Adoption and Fostering (BAAF)
wwwbaaforguk (opens new window)
The Fostering Network
HMRC E-Learning Package, advice on tax and National Insurance for foster carers
E-learning package for foster carers

ID: 14170 Revised: 1/3/2013