Online Services

Licensing
Jobs
Choice Homes@Pembrokeshire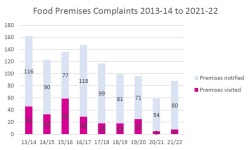 ChoiceHomes@Pembrokeshire is the name of a scheme introduced by Cymdeithas Tai Cantref, Cymdeithas Tai Dewi Sant, Pembrokeshire Housing and Pembrokeshire County Council.
Under ChoiceHomes@Pembrokeshire you can search for a home of your choice. You will be able to see exactly which homes are available.
Enquiries
Council Tax
Feedback / Comments / Complaints
Booking / Joining
Directgov services

The Government's online facilites website Directgov provides links to the following services. All of these links go to external government websites.

ID: 8496 Revised: 6/1/2012