Emil recognised for his bravery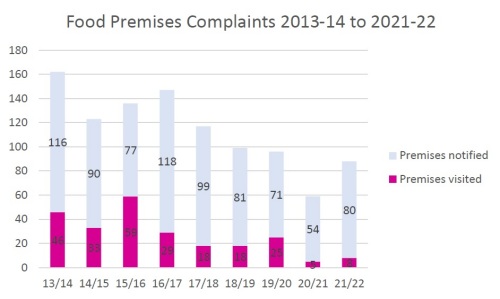 A Pembrokeshire student, who saved the life of a holidaymaker, has been presented with a Royal Humane Society award for his bravery.
Emil Matthews went to the aid of Geoff Brewer after he got into difficulties in the sea off Newgale beach last summer.
The 17 year-old pupil at Ysgol Dewi Sant in St David's attached his surfboard safety leash to the father of four and towed him back to the safety of the beach.
Afterward the grateful holidaymaker recommended Emil for a bravery award.
"I have no doubt that without Emil's assistance I would not now be here," said Geoff Brewer.
"He certainly saved my life and in the course of doing so probably endangered his own by giving me his safety strap"
Last Friday Emil was presented with a Certificate of Merit from the Royal Humane Society for his action.
Geoff Brewer himself and Preseli MP Stephen Crabbe attended a special assembly at Ysgol Dewi Sant for the presentation.
Councillor Huw George, Cabinet Member for Education, who also attended the event, praised Emil's courage.
"Emil is a very special young man who showed exceptional bravery when put to the test. We're very proud of him.
"Education is Pembrokeshire is about developing rounded, caring individuals and Emil is a prime example."
Mr Brewer, who comes from Devizes in Wiltshire, was on holiday with his family in Pembrokeshire last August when he got into difficulties off the north end of Newgale beach.
He had been swimming in the surf while his daughter was in a kayak and decided to swim beyond the breaking surf line.
In a letter to the school afterward he said: "It was a foolish thing to do I now realise. After a short while I realised that despite my best efforts to swim ashore I was drifting further and further away from the shoreline and that no other swimmers were anywhere nearby."
Getting desperate and extremely fatigued as he tried to swim back to the beach he spotted some surfers and shouted for help. Emil paddled towards him and asked if he was alright.
"He said 'Don't worry I'll get you back in' and he then detached his safety tie from his ankle and gave it to me, explaining I had got caught in a rip tide and told me to hang on whilst he paddled the board in."
Mr Brewer said the journey back took at least 15 minutes as they were buffeted again and again by the breaking waves before he was finally able to stagger back exhausted up the beach to his waiting family.
Emil, who lives in Keeston, with his family, said he had been pleased to be recommended for an award.
"I did it without thinking," he said. "You just help someone in need don't you? I think a lot of other people would do the same thing and I'm glad I did it."
Emil, who is studying for three A levels, hopes to attend university in Denmark and also plans to qualify as a beach lifeguard next summer.
Ysgol Dewi Sant headteacher Ray Bevan said everyone at the school was very proud of Emil.
"He is a very modest young man who showed not only his caring nature but also his tremendous courage when rescuing Mr Brewer from the sea at Newgale."
Caption
Emil is pictured after the award ceremony with his Royal Humane Society Certificate of Merit. Also pictured are (L-R): Sheena Jowett, Chair of Governors; Stephen Crabbe, MP; Geoff Brewer and Councillor Huw George.

ID: 24194 Revised: 7/3/2012