Dog Breeder Sentenced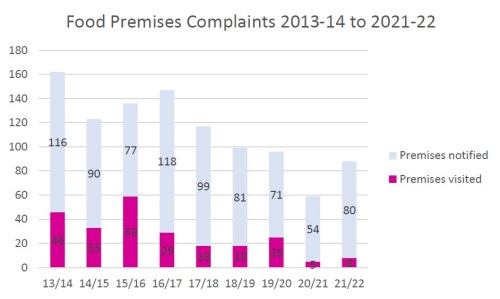 Failing to provide even the bare necessities for a dog's life led to a Llanfyrnach puppy breeder being sentenced by Haverfordwest magistrates on Monday.
Marion Williams of Lletty, Clydey, had previously pleaded guilty to offences of failing in her duty of care to six dogs in a case brought by Pembrokeshire County Council's Animal Welfare Team.
Inspectors and a vet had gone under a warrant to Mrs Marion Williams' kennels in February 2009 to investigate a welfare complaint and were dismayed to discover several dogs living in squalor in a stinking cattle shed.
Labradors, a Cocker Spaniel and a Cavalier Spaniel, were kept with little or no access to fresh air, light, water or exercise in appalling conditions underfoot.
Elsewhere a Shih-Tzu was seen kennelled in a four foot square verminous shed.
 After viewing a video clip and reading the officers' accounts of the scene at the premises and of inspections since, the magistrates fined Mrs Williams a total of £2,500 and disqualified her from keeping dogs for 12 months. She was also ordered to pay £1,000 costs.
Mrs Williams had been a professional dog breeder licensed by the Council until in 2008 standards at Lletty fell below that expected in Pembrokeshire, resulting in her losing the licence.
Said Pembrokeshire County Council Cabinet Member for Environmental and Regulatory Services, Councillor Ken Rowlands: "Mrs Williams has only herself to blame for finding herself in Court.
"We had been encouraging her for months not to let standards drop at her kennels yet, despite our advice, we had no option in the end but to refuse her breeders licence.
"This particular day we found dogs in acute circumstances that demanded forceful action.
"Today's result has rightly denied someone who patently failed in her responsibilities the privilege of looking after the very kind of animal which had served her so well over the years."

ID: 20813 Revised: 18/8/2010